Wherever work takes you, a better way to communicate needs to come, too. With Alliance Voice Solutions, a full office communications suite goes wherever you go.
Dragon Medical One Platform, Telehealth Video Communication and VoIP Business Solutions. Fast growing video conferencing services with extraordinary success.
With the right communications platform, you can now go from Excellent to Extra Excellent with our CLOUD BASED SOLUTIONS.
We offer Voice Dictation Software, Video Conferencing, Telehealth Video Conferencing, VolP Phone Systems and High-Definition Webcams.
Our Subscription based Voice Dictation Solution accurately allows translating voices into a rich, detailed narrative that feeds directly into most systems of your choice (such as an Electronic Health Records System, and more). With dictation and transcription capabilities that are faster and more accurate than ever before, professionals will spend less time on paperwork and more time on activities that boost their bottom line. Our voice dictation subscription-based speech solution is for healthcare physicians and clinicians and is a subscription-based solution.
Our Professional Voice Dictation Software is for working from home, business, education, etc.
Our solutions perfectly fit all professionals and individuals who want to expand the boundaries of speech technology for documentation productivity and start speaking their thoughts, not typing them.
With the Increasing Acceptance of Video Conferencing during the COVID-19 Era, we also offer Video Conferencing Solutions starting from the hardware itself up to the software which leads to improved time management and productivity.
With the Increasing Acceptance of Telehealth for Care Delivery for Physicians during the COVID-19 Era, we offer Telehealth Video Conferencing. Telehealth Video Conferencing. for physicians, improves time management and productivity. The benefits are different for different specialties providers.
Our VoIP Phone Systems will significantly decrease cost, give reliability, and improve voice quality for passionate professionals within a range of different industries.
Our High-Definition Webcams with noise-canceling mics are for video conferencing, live streaming, working from home, business, healthcare, education, etc.
Our cloud-based services are resources usually accessed through the Internet or any cloud computing infrastructure.
We believe strongly in providing Premier Cloud Based Solutions and Services to our customers and clients.
If your business or organization is like most, you and your team had to quickly transition from a traditional office space to a work from wherever environment. With this have come new learnings, new opportunities, and, unfortunately, new frustrations.
You may have heard of work from home fatigue? Well now, you can find practical products and advice and you can start implementing today to help counter it, and realize a more positive, engaged, and refreshed workforce as a result.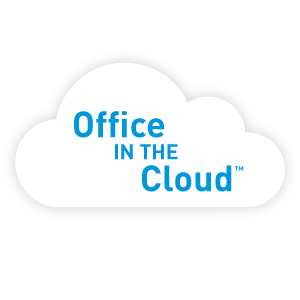 Set your business up for long-term success with the all-in-one communications platform that goes wherever you go.
A multi-platform customer spotlight series honoring business leaders whose vision and drive are redefining the customer experience.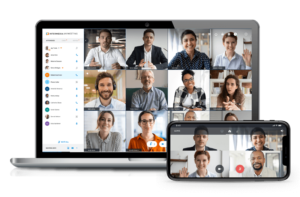 Better with Speak Technology Solutions
CONNECT WITH US
Phone: 650-967-9117
Fax: 650-396-4200
Email: info@alliancevoicesolutions.com