Capability Statement – State of California
DRAGON SPEECH RECOGNITION SOFTWARE SOLUTIONS WITH COVID-19  TEMPLATES, VoIP PHONE SYSTEMS AND VIDEO CONFERENCING SOLUTIONS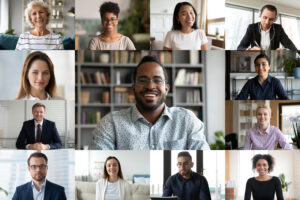 Use Your Voice To Dictate Documents
Dragon for law enforcement – Dragon for legal – Dragon for financial services – Dragon for education – Dragon for social services – Dragon for small business – Dragon Medical – Dragon accessibility solutions – Dragon transcription solution
Alliance Voice Solutions help federal, state and local government workers leverage speech recognition technology to dramatically reduce the time it takes to complete case-related paperwork – from session and contact notes to assessments and treatment plans. Speech recognition software can be used to quickly and accurately create documents and emails so you can focus on meeting the needs of your documentation by speech, rather than to much administrative paperwork.
The Benefits of Dragon Medical Dictation Solutions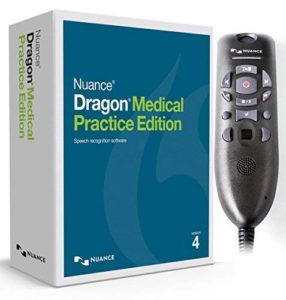 Boost your dictation performance efficiency
By adding customized words for accurate recognition of the industry terms, acronyms or personal preferences you use every day.
Learn more about Alliance Voice Solutions

We've partnered with thousands of companies across a wide range of industries, working closely with each to deliver the customer service solutions that best address their specific challenges. And we're ready to work with you.
Alliance Voice Solutions is committed to providing you with the best speech recognition software. It's transcription made easy digital dictation solutions are ideally perfect for healthcare, legal, corporate, federal, state and local government professionals.  Dragon can help caseworkers better manage workloads and assist with the increasing demand for accountability.
Medical practices with less than 25 physicians are using Dragon Medical Practice Edition 4 dictation solutions as a group solution. Nuance's real-time speech recognition solution is designed specifically to meet the needs of busy clinicians. Dragon Medical Practice Edition 4 support's the  iPhone and Android smart phones as dictation input sources (through Wi-Fi only).U.S. Military Landstuhl Regional Medical Center Uses Dragon® Medical Front-End Speech Recognition software to increase efficiency, improve patient care, resulting in lower transcription cost.Dragon Speech recognition software has built-in terminology for most specialties.
Dragon Medical One – Cloud based Speech Recognition
Document complete patient care— anytime, anywhere
To receive additional information contact: Alliance Voice Solutions
UNSPSC Code(s)
43000000: Technology Broadcasting and Telecommunications
43200000: Components for information technology or broadcasting or   telecommunications
 43211500: Computers
43211600: Computer accessories
43211700: Computer data input devices

43211800: Computer data input device accessories

43211900: Computer displays

43212000: Computer display accessories

43212100: Computer printers

43221500: Call management systems or accessories

43232000: Computer game or entertainment software

43232500: Educational or reference software

43232600: Industry specific software

43233400: Utility and device driver software

45121500: Cameras Information
60106200: Technology teaching aids and materials
72151604: Telephone and telephone equipment installation service

81111500: Software or hardware engineering

84101700: Debt management

84111500: Accounting services

85122100: Rehabilitation services
Alliance Voice Solutions
Nuance Dragon Communication Distributor
650 Castro Street, Suite 120-437 Mountain View, CA 94041
Telephone: 877-829-9114
Cell: 650-454-7678
Fax: 650-396-4200
Email address: info@alliancevoicesolutions.com
D-U-N-S – 963402362
CAGE Code – 77RD6
WOSB Certified Economically Disadvantaged or EDWOSB
State of California Certification Number – 2008507
California Multiple Award Schedule (CMAS) Number – 3-18-36-0116A
California Multiple Awards Schedule Contract No: 3-18-36-0116A