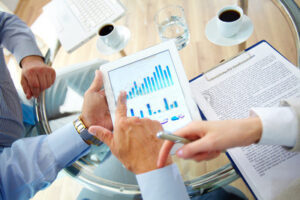 Alliance Practice Management
Medical Billing & Coding Solution Services,Medical Billing, Workers' Compensation e-Filing, Lien Filing, Reimbursement & Outstanding Accounts Receivable Collections, Medical Dictation Solutions, Dictate into Most Electronic Health Record Systems

Outsourced Medical Healthcare Solutions for Clinics, Small to Medium Size Practices, & Surgery Centers "Why should you outsource"
Alliance Practice Management offer medical consulting services, medical billing, reimbursement and accounts receivable collections and revenue cycling solution services. Our low cost medical solutions, has been helping many skilled and experienced specialty physicians with their medical billing and healthcare solutions since 1990.
Alliance Practice Management is motivated to quickly convert receivables to cash. With customized programs and reporting designed to meet your goals, we effectively maximize recovery, improve quality, productivity, and increase profitability. Alliance Practice Management offers a full range of medical coding, billing and third party claims follow-up services tailored to each client's individual needs.
Boost Your Cash Flow!
Increase Your Recovery Rate!
Leave Your Frustrations Behind!
We provide complete medical practice solutions for your practice:
Complete Practice Analysis.
Medical Billing, Credentialing, Staff Training & Follow-up Services.
Electronic and Paper Claims Submission.
Analyze and Update All CPT Coding & ICD-9 to ICD10 Conversion.
Analyze and Use Correct Modifiers to Increase Reimbursement.
Collections on Outstanding Receivables and Collections Management.
Generate and Mail Out Monthly Patient Statements.
Telehealth
Monthly Financial Report
HIPAA Compliance Review
Receive Consulting and Training for You and Your Staff on Billing, Coding Issues & Voice Dictation Solutions.
We Offer Web Based Medical Billing Solutions and a Web Based Electronic Medical Record (EMR) System
We provide implementation, installation and ongoing support for our physicians.
Our system speeds up the entire process, from data entry to claims submission.
Our medical billing services, insurance billing and electronic medical records system "emr" is a complete package for any medical practice.
We also provide medical billing onsite when ever needed.